Mango.jpg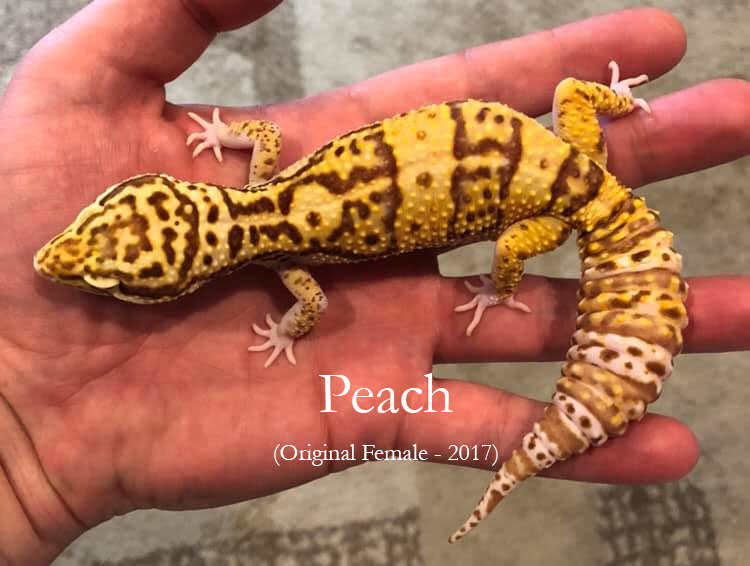 Peach.jpg
Banana.jpg
Clementine.jpg
Dawn.jpg
Hope.jpg
Nikko.jpg
The goal for this project is to produce deep yellow/golden colored Radars with reduced patterning of rich brown for contrast.

We started with a Tangerine Radar pair (1.0 Mango and 0.1 Peach) that were produced by Hector of TGA Reptiles in 2017.

Claw Geckos acquired this Tangerine Radar pair in 2018.

Claw Geckos have produced many Tangerine Radars but have old kept 1 hold-back to date, (0.1 Banana) produced by Claw Geckos in 2018.

Claw Geckos received 3 sub-adult females in 2020 that were the offspring of a pair of Tangerine Radars we produced and sold in 2018, from our original pair Mango and Peach.